Guitarmageddon might sound like a scary concept. Some sort of apocalyptic end-of-days with fiery Fenders and Les Pauls falling from the sky? Not exactly. Luckily for music lovers, Guitarmageddon was an all-star blues extravaganza at the Scranton Cultural Center back in February. And on July 10, the live CD from that evening will be released.
The ambitious event was a fundraiser for the Cultural Center anchored by the Soul Shakers rhythm section: Sharon O'Connell (drums), Bill Coleman (bass) and Eric Brody (keyboards). Over the course of the evening, the Soul Shakers were joined by a slew of blues standouts: Phyllis Hopkins and Bob McCartney; Doug Hubert and his 7-year-old guitar prodigy son, Eamonn Hubert; Clarence Spady; Teddy Young; and Peter Florance.
Below, you can hear the premiere of "It Feels Like Rain," featuring Teddy Young on guitar and vocals. The John Hiatt tune is one of 10 tracks on the Guitarmageddon CD.
The Soul Shakers provide the rhythm section for various artists both in the live and studio settings. O'Connell and Coleman were the rhythm section for New Orleans-style funk band Mojomo, The Joe Kopicki Band, and currently they perform with Matt Bennick. The Soul Shakers also host a second-Sunday blues jam each month at Arlo's Tavern in Uniondale, Pa.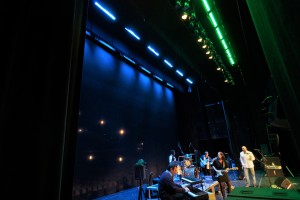 Guitarist/vocalist Phyllis Hopkins leads the Phyllis Hopkins Electric Trio and has shared stages with the likes of Shemekia Copeland, Sonny Rhodes, Debbie Davies, Toni Washington and Ronnie Earl. She has released three albums. Blues harp player Bob McCartney is a long-time member of the area blues scene, and his latest project, The Dalton 45's with guitarist CJ Rosencrance, will release its debut album this year.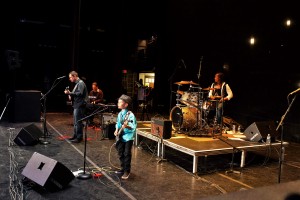 Doug and Eamonn Hubert have been playing rock, blues, folk and Irish music around the southern tier of New York and Northeastern Pa. since 2014. Eamonn has been performing publicly since age 6 and was the youngest musician to ever play at the Blues on the Bridge Festival in Binghamton.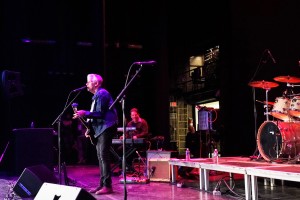 Peter Florance, of Queens, New York, grew up working in NYC studios and playing guitar with artists like Aaron Burton, Hound Dog Jones, Little Sammy Davis, Michael Burk and Slam Allen. He now lives in NEPA and fronts The New Kings.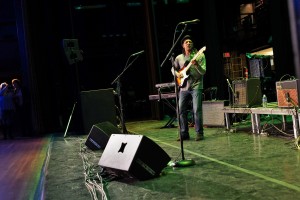 Clarence Spady, born in Paterson, New Jersey, and raised in Scranton, has been a standout on the local and national blues scene for decades. He released his debut album, "Nature of the Beast," in 1996, and in 2008 he followed that up with "Just Between Us." He continues to perform in NEPA, NYC and at blues festivals.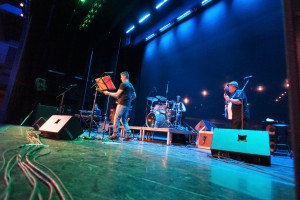 Teddy Young earned the nickname "Young Gun" for his dazzling guitar prowess at a youthful age. He has toured the U.S. and Canada with his group The Aces. He's working on a new album of original material that is set for a 2016 release.
The CD, on Blues Broker records, is available for purchase at the record label's website.