With his debut solo EP, "Lo & Behold," ready for a proper album-release show in a few weeks at Pianos on Manhattan's Lower East Side,  J. Alan Schneider today premieres a Proving Ground Session video for "Arkansas," a quietly intense track that is emblematic of the music you'll find on the 5-song release.
Understanding Schneider's background helps give context to "Lo & Behold." He grew up in New Hampshire, took piano lessons from his neighbor and immersed himself in both clarinet (his private teacher was the second-chair clarinet player in the New Hampshire Philharmonic, and his band director was the first chair) as well as bass guitar in a pop punk band. He studied music technology at Northeastern University in Boston, a major that included both composition and production curricula.
Highway 81 Revisited's newest On The Rise artist, Schneider, who moved to New York for his day job as a copywriter, recently discussed the process of making the EP over drinks at The Bonnie near his place in Astoria, Queens.
"My apartment is right there," he said, gesturing out to the Astoria-Ditmars Boulevard above-ground stop on the N and Q subway line. "You can't really record in my apartment because every three minutes you have to wait for the train to go by. So I went down to my girlfriend's apartment down on 30th, she is about maybe six blocks from the train, so you can't hear it from her apartment.
"So basically I just stashed a bunch of gear in the corner of her apartment and spent the next month or so spending weekends at a time, or evenings or whatever, either when she was out of town or her roommate was out of town, just chipping away at it. There were times where I tore songs down to the ground and started them over, and I did it all myself because I wanted this record to sound like you were just listening to me in the apartment, and I think that's what sort of comes across. You hear that room noise. In one of the songs, if you listen closely, there's a car horn in the background, and the take was so good I had to leave it. Little bits like that."
Schneider, who played his first solo NYC show in August at Rockwood Music Hall Stage 3, also on the Lower East Side, recalled his youthful musical exploits that have set him on his current path.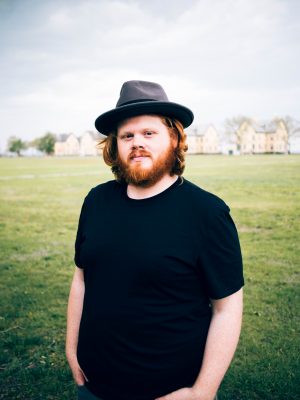 "My middle school didn't really have jocks," he said. "If you were cool in my middle school, you were a skater or you played in a punk band. And so I picked up the bass, because that was what one of the punk bands needed, and I joined a pop punk band. We played the requisite Green Day, Blink 182 and that's when I first started songwriting, because I was the one in the band that was able to write songs."
The acoustic guitar, now his primary instrument as a folk artist, was initially a tool for songwriting in the punk band. Later, during and after his Northeastern years, he'd play in Boston-based pop punk outfit Jet Black Sunrise. Now, his listening, while diverse, veers more toward artists like Bon Iver, Anais Mitchell, Milk Carton Kids, the Nickel Creek/Punch Brothers projects, The Staves and Nathaniel Rateliff.
The Pianos set is part of a 5-date run, the rest of it through New England: one show each in Boston, Burlington, New Hampshire and Rhode Island.
"It's just sort of my way of getting my feet with this record, before I put together a more substantial tour," said Schneider. "Right now I'm just sort of focused on the shows right now. … I think new artists, there's often a mistake that you release a record and then try to push that record down the world's throat for months and months and months and months. I don't even have anything to offer but this record right now. I just launched it two months ago. So I'm still like pretty brand new. So I need to fill out my catalog. So I think, probably early 2017, I'll get back in and try to record some new songs."
Video filmed at Fort Hancock in New Jersey by Derek Springsteen (derekspringsteenphoto.com). Directed, edited, and shot by: Derek Springsteen
J. Alan Schneider will perform at Pianos (158 Ludlow St, New York, NY 10002) Saturday, Oct. 8. His set is at 7 p.m. 21 and over.
For more information on J. Alan Schneider, visit his website or Facebook page.