The tumultuous history of the Allman Brothers Band – tragic deaths, bitter breakups, reunions and a controversial court case that turned Brother against Brother – will, supposedly, come to an end Wednesday night when the ABB wrap up what they've announced will be not only their last annual storied run of shows at the Beacon Theatre in New York, but also their last concert ever.
In advance of the annual Peach Festival, which was held in Scranton, Pa., in August, we spoke with longtime Allmans insider, journalist and author Alan Paul, whose 2014 New York Times bestseller "One Way Out: The Inside History of the Allman Brothers Band" illuminates the ups and downs of the Southern rock and jam rock legends. We chatted with Paul about the access he was able to secure with current and former band members, how he brought the late Duane Allman to life as a key character of the book and why the Allmans are calling it quits – and whether the band is going away for good this time.
H81R: Tell me a little bit about your history writing about the Allman Brothers and how you were able to get access to all of the surviving members of the book.
AP: Well, probably if anyone had set out to write a book and start asking for permission they probably never would've gotten it, including me I guess. What really happened over a long period of writing about the band for just about 25 years – my first piece was in 1990 – it just came organically piece by piece. It started as a regular journalist interviewing the band. In the course of doing that, I developed pretty good relationships with the members of the band, some of the management and Kirk West, who was their "tour mystic." My friendship with him developed from our mutual appreciation for the music. … My relationship with Kirk really opened up a lot of doors.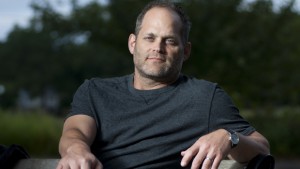 H81R: Duane is in some ways the central figure of the book.  Without being able to speak to him, how were you able to sketch his personality?
AP: I don't think it presented a huge challenge. People write about Robert E. Lee and Ulysses S. Grant and Julius Caesar, who were obviously more challenging because you couldn't interview people who knew them. I wanted Duane to come alive and feel like a character in the book, so I'm actually pleased to hear you say that. Even after all these years of writing about the Allman Brothers and knowing them, one of the things that struck me was just how vital Duane remains and how much of a presence he remains. It was important for me to capture that for readers.
In the end, I don't feel it was that challenging to do because of the way that people talked about him. I didn't have to prompt or push them to go there because he is still such a vital piece, and you talk to Dickey, you talk to Butch and you talk to any of them; it just comes through so loud and clear. It's striking. I can't think of another situation quite like that.
H81R: How important was it to report things that hadn't been reported before. For example, I didn't know that former bassist Allen Woody was forced out of the band by original member Dickey Betts, who was eventually fired himself.
AP: Oh, of course. I mean, when I started the process of writing this book, the first thing I did was go through all of my interviews, my notes, to find stuff that hadn't been published. So I sort of annotated everything. And I started doing interviews with some preconceived notions of what I wanted to write about. As I did that, I realized that was sort of a small-minded way to go about it, that I assumed I knew everything. I started opening my mind and letting their interviews take me where they wanted to go.
I always knew there were more issues with Woody, but nobody ever really shared the details with me before. I let a certain amount of time to pass so people would be more honest.
H81R: ABB drummers Butch Trucks and Jaimoe wrote the foreword and afterword of the book, respectively. Tell us about that process.
AP: Yeah, I was really pleased in the end that I had this foreword from Butch and afterword by Jaimoe. I think that reflects that these guys were interested (in the book). I asked both of them to do a foreword, and both agreed, so I said, "Wow, this a good problem to have." Butch, I gave him a deadline, had my editor talk to him, and he sent him something in like a day, and it was really well-written. We did some minor edits and some suggestions, back-and-forth emails, and it was done.  Butch really wrote that with minimal editing.
H81R: Near the end of the book, guitarist Derek Trucks especially seems to foreshadow the end of the band. Was it your understanding that the band would be calling it quits soon?
AP: Well, umm, yes and no. The big picture, yes, definitely, and Derek had said things like that to me for years. Derek has had one foot out the door for many years. He's just been ready to move on and made that pretty clear. …
H81R: As a fan, how did you feel about some of the recent issues, with Gregg Allman's illnesses, injuries and shows that had to be canceled as a result?
AP: It was difficult for people to watch. Gregg missing shows and illnesses and whatnot. I think they had a pretty good idea to get out before things got ugly.
It's been a remarkable run for the Allman Brothers on a lot of levels. I think you have to pause to consider that, I think. It's easy to take them for granted. They're still vital and relevant, and a lot of that has to do with their ability to find guys like Derek and (guitarist/vocalist/bandleader) Warren (Haynes) who can be fresh and in the moment while being completely of the band and completely respectful of the history.
H81R: Some band members initially gave conflicting reports about whether the band would continue after Derek and Warren announced they would be leaving after the Beacon run. What was going on?
AP: I don't think there's an easy answer to that, and honestly I'm still reporting it out and will have a final chapter in the paperback and hope to have a more complete story on that.
Honestly, I don't really know at this point. I don't think anybody knows. I think it speaks for itself that there were disagreements and not unanimity in there as to what was going to happen then, and I think it's pretty clear.
The story got a little ahead of itself. I think the band was still formulating what they were going to do and Butch sort of in an offhanded comment mentioned that Derek would be leaving. He only meant Derek at that point and that spurred journalists to contact Derek, and he just decided to make a statement rather than let it linger, and he discussed it with Warren who decided to do the same.
H81R: Do you think this is the end, or will the Allman Brothers regroup and come back like they did several times before after breaking up?
AP: (Laughs.) Well, I think the way you phrased the question is completely accurate and sort of answers the question. It would be just foolish to ever assume they're done, because of the history. They came back so many times, but at the same time, due to the circumstances and Gregg's health, it seems less likely. If I had to choose, I'd say this is really it, they're not really going to come back (laughs), but I'm not comfortable being definitive about it. If anybody could say that with total conviction, I would doubt them, I would question them.