Photos by Alex Seeley
Half of the legendary Big Four of thrash metal, one of the most beloved metal acts to emerge in the past 20 years and a death metal pioneer have joined forces for the best heavy metal tour of the summer, a festival-style experience which celebrates the farewell to the road of Slayer.
Slayer, boasting its biggest stage production of its career, is certainly going out on top, with a dream setlist, trademark aggressive performance style and pyro-heavy visuals. Fellow thrash legends Anthrax's New York-style punk-flavored metal and California thrash innovators Testament — who'd have a good argument to be the fifth pillar of the thrash Big Five if there was such a thing — are still firing on all cylinders. Brutal British death metal veterans Napalm Death kicked off each show with a short and bone-crunching set, followed by Testament, Anthrax and direct support Lamb Of God, the Virginia thrash/death outfit that combines the power of Sepultura with the instrumental prowess of Pantera with a dash of proggy Dillinger Escape Plan stop-on-a-dime tempo changes.
Below are Alex Seeley's photos of the Scranton stop of the tour at The Pavilion at Montage Mountain.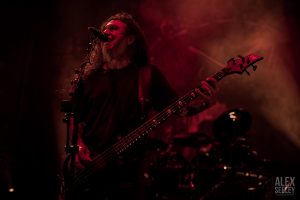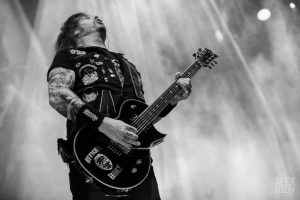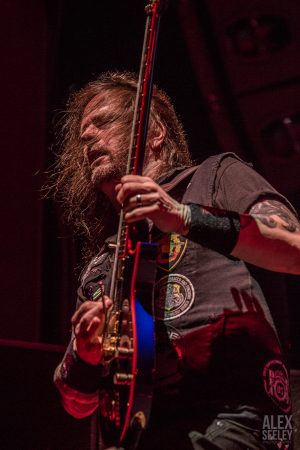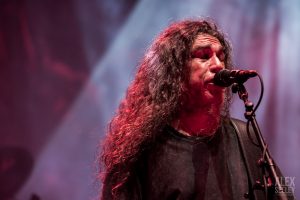 \