Photos and review by Alex Seeley
PHILADELPHIA — Even a thunderstorm couldn't stop the sold-out crowd from enjoying a night of heavy metal last Sunday at the Electric Factory's outdoor stage. The hard-hitting concert consisting of Behemoth, Lamb of God and thrash legends Slayer began without a hitch as Behemoth ripped through their set, accompanied by ex -Job for a Cowboy drummer Jon Rice. Adorned in corpse paint, the band performed a short-but-sweet set. After only seven blackened death metal songs, they left the stage leaving ravenous fans thirsty for more.
Moments later the rain began to fall harder and the crowd was instructed to head indoors or to their cars in consideration of the reported close lightning strikes. The crowd booed and roared, fearing that the show might be cancelled. The sea of people parted as half of the crowd went indoors leaving the other half defiantly waiting outside, amid chants and screams for Lamb of God.
After an hour of waiting, fans eagerly returned to the outdoor stage as the rain continued to pour. Lamb of God emerged, whipping the crowd into a frenzy with fan favorite "Laid to Rest." Frontman Randy Blythe gazed into the crowd, as if to fully absorb the moment. "Philly has always been like our spiritual hometown," he declared. The crowd roared in a show of mutual admiration.
"Live fast. On high. Repentless. Let it ride," shouted Tom Araya as Slayer dove into their opening track, taken from their latest album "Repentless." Leaving little time for fans to catch their breath, the band's set was a barrage of screams, blast beats and guitar riffs as Kerry King and Gary Holt traded blistering guitar solos. Their career-spanning set culminated with a song that no true fan would leave without witnessing as Slayer played "Angel of Death" to the rain-soaked crowd.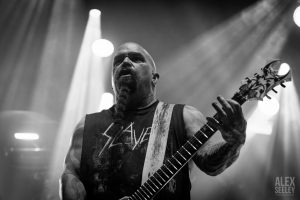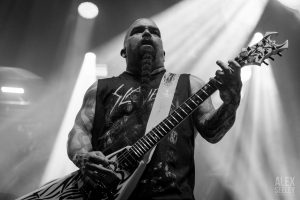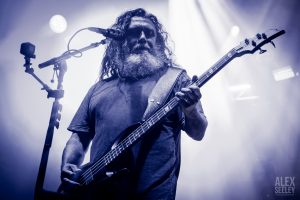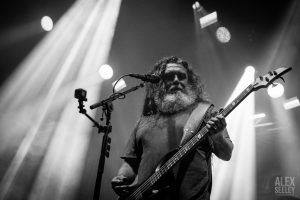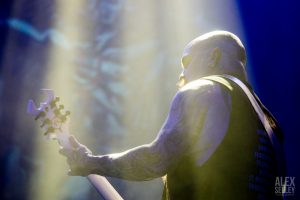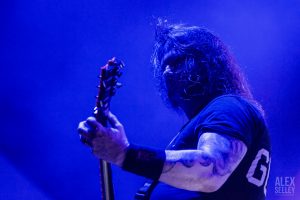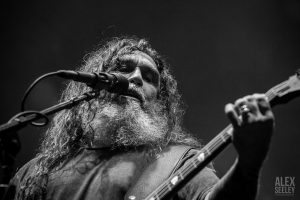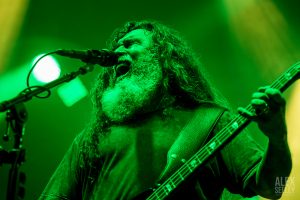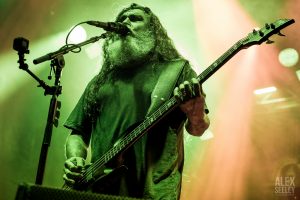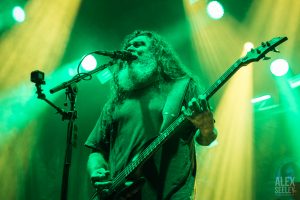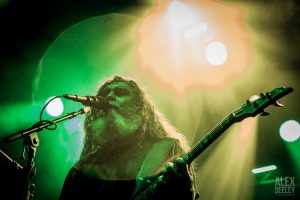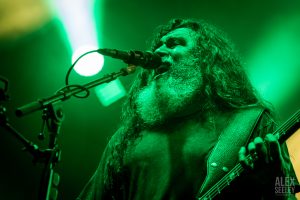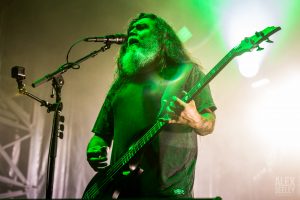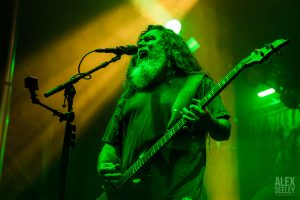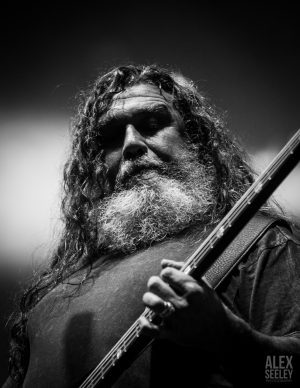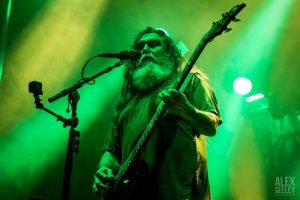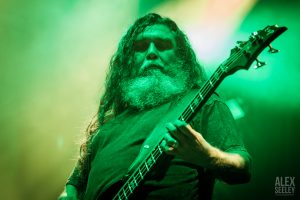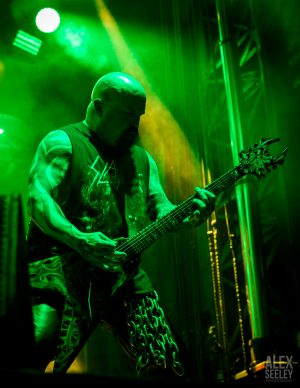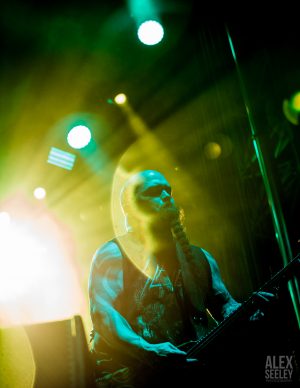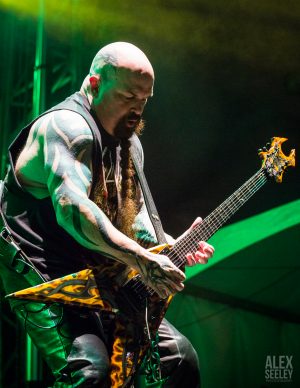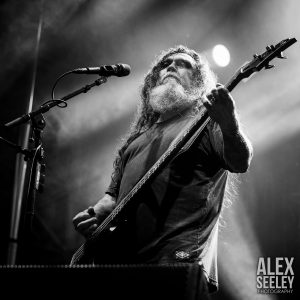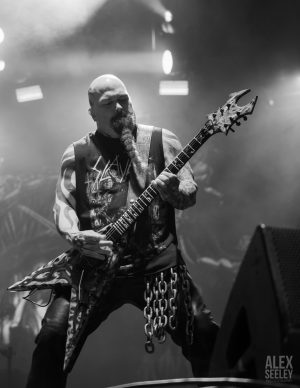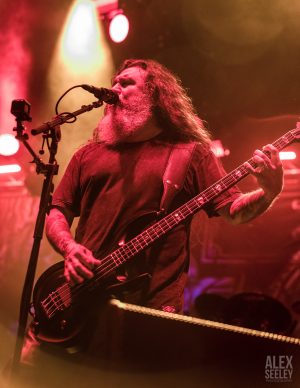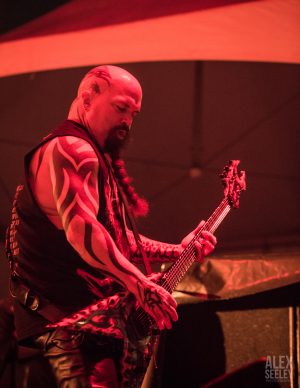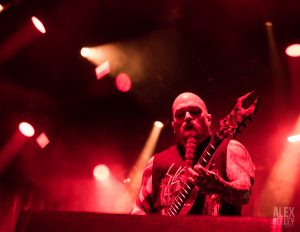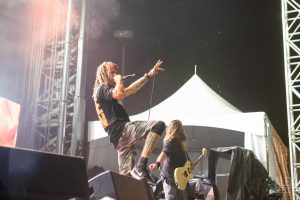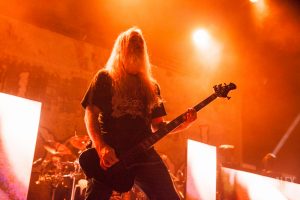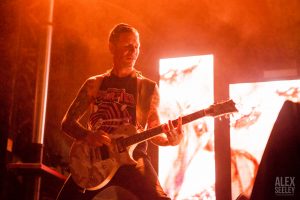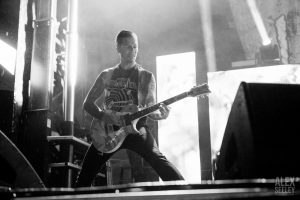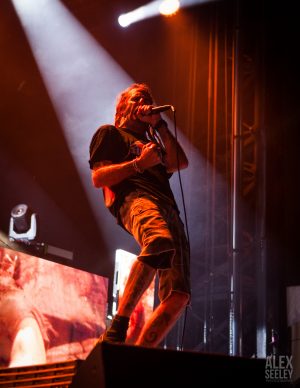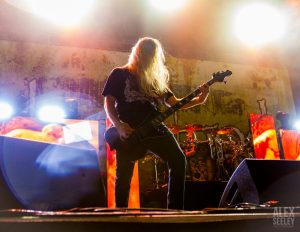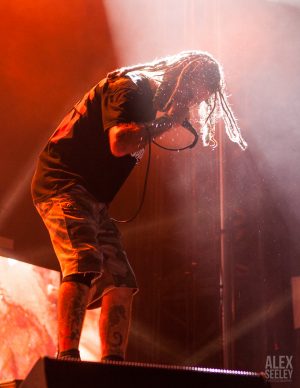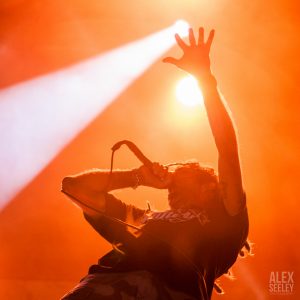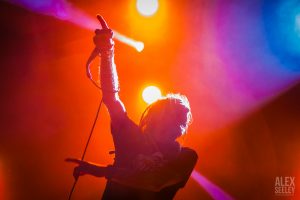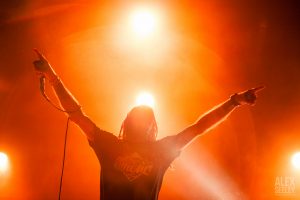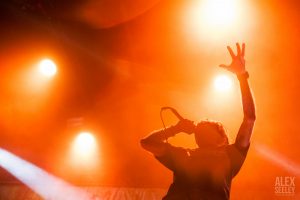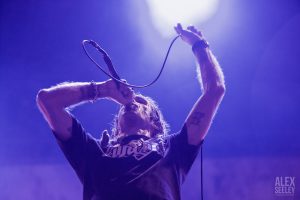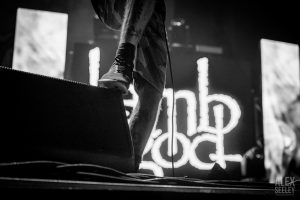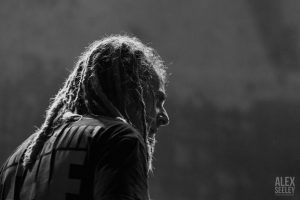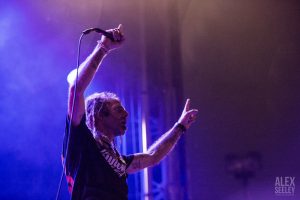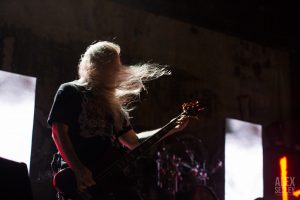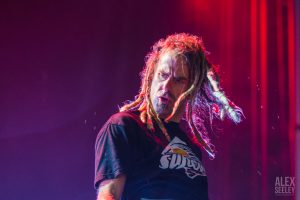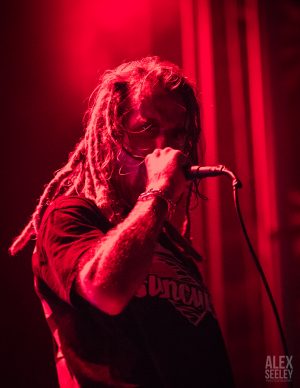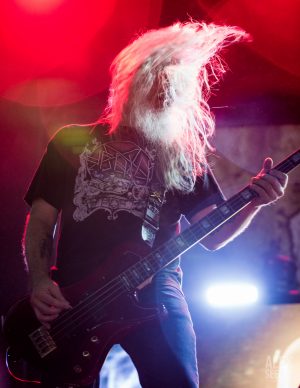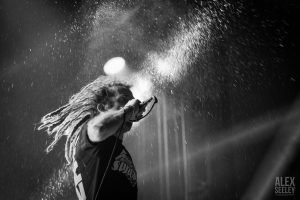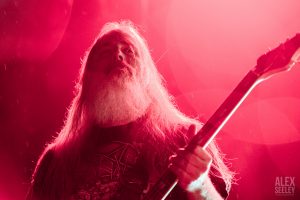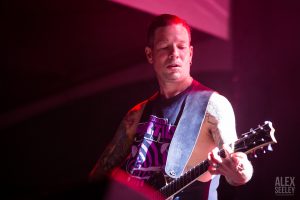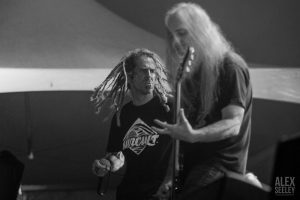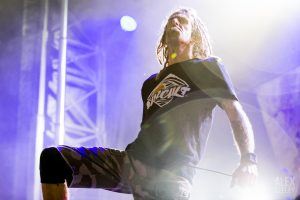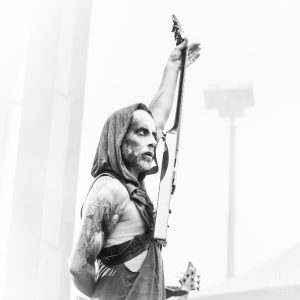 \