As always, I consider myself to be very lucky to make all sorts of great music with great people on all different kinds of stages throughout the year. Here are a few (but certainly not all) of the highlights of 2017 for me.
1/20 River Street Jazz Cafe, Plains, Pa. Gatos Blancos
Gatos Blancos was and still currently is an excuse for 5 friends to get together and play. The band is Pappy Biondo, Dylan Skursky, Al Smith, John Kimock and I. This was the much-anticipated debut performance of Gatos Blancos in Pennsylvania. This was a great hometown show with great energy. We greatly embrace the improvisation with this band, and landed on some really unique musical moments on this particular evening in front of a packed hometown crowd.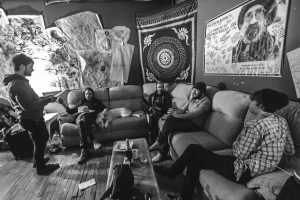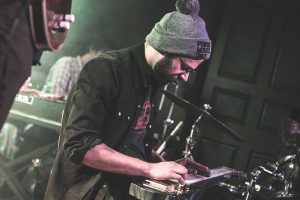 7/27 Brooklyn Bowl, Brooklyn, NY. Starbird and Friends
Having played Brooklyn Bowl a few dozen times with other bands (Leroy Justice, American Babies), I was particularly excited to bring our little trio to the big stage in Brooklyn. We ended up having a great turnout as well as sit-ins by Craig Broadhead (Turkuaz), Erik Deutsch (Leftover Salmon) and Nate Werth (Snarky Puppy).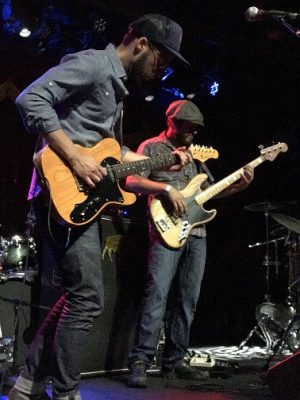 5/20 Susquehanna Breakdown, Montage Mountain, Scranton, PA
In recent years, the Breakdown has quickly become one of my favorite festivals to play all year. It's a gathering of a lot of great friends and familiar faces for me. This year, I ended up playing on 6 total sets throughout the day and greatly enjoyed all of them.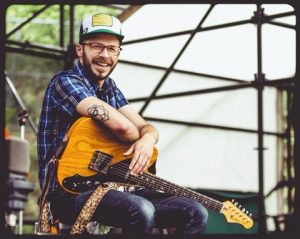 9/8 Levon Helm Studios, Woodstock, NY. Ryan Montbleau Band
It was a tremendous honor to play a sold-out show at the famed Levon Helm Barn. Aside from the music, a highlight of the evening was Levon's wife popping in to drop off a peach cobbler at the end of the evening (midnight or later) for the band with a note that said "It looks like hell but taste like heaven." She was right.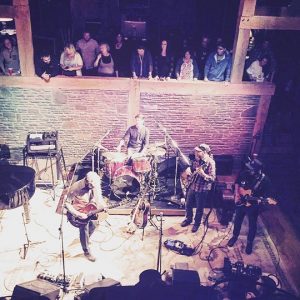 10/14 Buffalo Iron Works, Buffalo, NY. Cabinet
I have developed a close relationship with Cabinet over the past few years. Those guys are all my brothers and every now and then I end up filling in with them or collaborating with them in some capacity. I even got to add some guitar on their new record "Cool River." The spontaneity of the situation is always exiting for both parties involved and there is typically a lot of laughs and high-fives before, during and after the show. This night was no exception.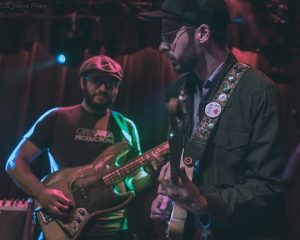 12/14 Asheville Music Hall, Asheville, NC. Starbird/Brad Parsons
This was a highlight of the southern leg of the Starbird/Parsons winter tour. Asheville is always one of my favorite cities and I always enjoy playing there. This was our 14th show in about 16 days. It was also Brad's birthday at midnight. We weren't really sure what to expect in some cities on the tour, but this night was a huge payoff.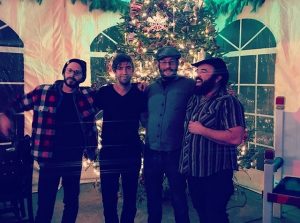 11/1 Nectars, Burlington, VT. Dead Set
I have really come to enjoy playing Grateful Dead music in the past few years. The Dead Set crew of Burlington, VT, is a revolving door of some the best players in the area playing every Tuesday night at the famous Nectars Nightclub. Members of Phish as well as other nationally touring musicians have been known to pop in for the Tuesday night residency from time to time. For this special Saturday edition, we tackled a 3-set show spanning over 5 hours with tons of pretty special musical moments. The setlist speaks for itself. I even sung and played "Terrapin Station" for the first time.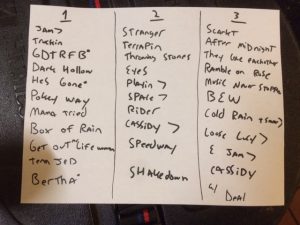 6/8 Fox Theater, Boulder, CO. American Babies/ Marcus King Band
The Fox Theater is one the best music venues in the country. It's always a pleasure to be able to play there. This was a sold-out show featuring a co-bill with Marcus King and American Babies.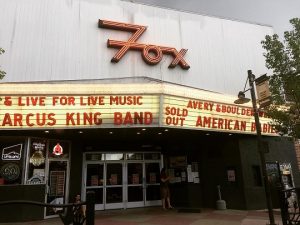 9/17 Festival At The Farm, Canton, MA. Ryan Montbleau Band
This was the last outdoor festival I played this year. The weather was perfect and we had a huge responsive appreciative crowd that seemed to hang on every note Ryan sung. We played our set directly in between Martin Sexton and The Wood Brothers. Martin Sexton ended up sitting in on a tune with us as well.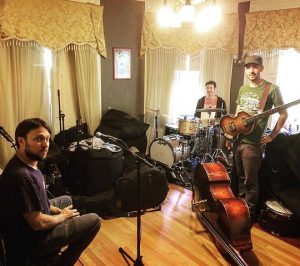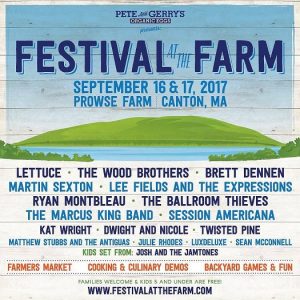 4/6 Hostel Tevere, Warrren, VT. Soule Monde
Sometimes it's not about the size of the room or the crowd, but what the gig means to you. Hostel Tevere is a small bar attached to a hostel deep in the mountains of Warren, VT, that I will play at from time to time. When a scheduling conflict occurred, I was faced with an opportunity to join Soule Monde (Russ Lawton and Ray Paczkowski of the Trey Anastasio Band) for an impromptu gig. I showed up expecting to maybe hop up on a few songs but ended up playing the entire night with them as a trio. There were maybe 25 people there, but that didn't change anything. These are some of the most talented players I have crossed paths with in recent years and this evening was filled with some great improvisation.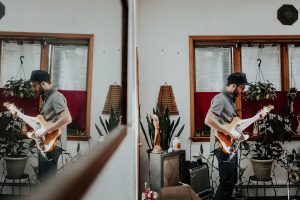 Photos courtesy of Justin Mazer