Don Felder wrote the music for one of rock's most iconic tracks, "Hotel California," as a member of one of music's biggest bands, The Eagles.
But it hasn't been all high flying for the Gainesville, Fla., native.
After The Eagles famed reunion tours, starting with "Hell Freezes Over" reunion in 1994, Felder was fired in 2001, and lawsuits and acrimony followed.    A year earlier, he and his wife divorced.
Felder, however, rebounded with his cathartic (and successful) 2008 memoir and last year's "Road To Forever," his first solo album in nearly 30 years.
The guitarist and singer recently called from his California home to talk about his solo tour — which hits Club Havana in new Hope, Pa., on Tuesday, Sept. 17, why he'll never get sick of playing "Hotel California," his famous friends Tom Petty and Stephen Stills and whether he sees any future reconciliation with his former bandmates.
The wide-ranging and candid conversation follows.
H81R:  What can people expect from your current shows?
DF:  Well, it's really a fun evening of Southern California rock 'n' roll.  I do a lot of songs that I co-wrote and recorded with The Eagles – "Hotel California," "Heartache Tonight," "Life In The Fast Lane" – I do some stuff also, like a tribute to Stevie Ray Vaughn, which is a chance to just play the blues and let it all hang out; I do some solo work, "Heavy Metal," which I did back in the mid-'80s and was a fairly popular song; a couple of new songs from my new CD "Road To Forever."  Everyone knows most of the songs, sings along and by the end of the night everybody's up on their feet dancing having a good time, so it's kind of a rockin' kind of Southern California rock 'n' roll show.
H81R:  How do you go about selecting a playlist, and do you change it from tour to tour to keep it fresh for you and the audience?
DF:  Absolutely.  I think it's important to play a lot of the material that I co-wrote and recorded with the band that people know me for and identify me with.  A lot of time artists go out and they say, "I'm tired of playing those old songs," and they want to play all new material, and it's really disappointing for a crowd to hear that.  Even though they may like the old material, they really want to hear a lot of the old hits as well.  So I kind of balance it and try to play a lot of the songs people want to hear and throw in some new songs that they haven't heard or songs that I haven't played before on tour, just to keep it fresh, not only for the audience but for the band and myself as well.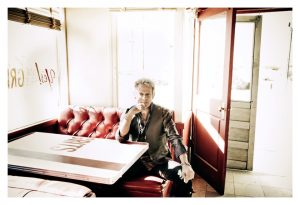 H81R:  Have you ever tired of playing a song like "Hotel California"?
DF:  (Laughs).  Not "Hotel California," because it's such a fun guitar song to play.  It's got a lot of kinda complex, difficult guitar parts, and everybody knows it.  In the middle when it breaks down and says "Mirrors on the ceiling," everybody can sing along with that part of the song.  So it's a really fun song to play, and at the end we get to do the dual harmony parts.  It's a great guitar song to play.  I never get tired of that one.
H81R:  That's a long guitar solo for pop radio.  Was it a strange to have guitar parts like that on a radio hit? 
DF:  Yeah, well back in the '70s when we released that, there was a radio format.  Songs had to be three minutes and thirty seconds long, you either had to dance to it or it had to be a droopy ballad, the introduction should only be 30 seconds or less before the singer started singing so the disc jockey didn't have to talk too long.  "Hotel California" is the complete opposite of that.  It's six and a half minutes long, the introduction on the record is one minute long, its stops in the middle with no drums or anything, and then it's got a two-minute guitar solo at the end.  It's just a complete opposite format of what was happening at the time, and I really thought it was a better FM track than an AM track.  Thanks to Don Henley, he insisted that it be one of our singles, and fortunately I've never been so pleased to be so wrong.
"Songs had to be three minutes and thirty seconds long, you either had to dance to it or it had to be a droopy ballad, the introduction should only be 30 seconds or less before the singer started singing so the disc jockey didn't have to talk too long.  "Hotel California" is the complete opposite of that."
H81R:  You recently played some shows on Peter Frampton's "Guitar Circus" tour.  How was that?
DF:  I've admired Peter Frampton for a number of years.  As a matter of fact, when his first [album] came out and really took off, "Frampton Comes Alive," I remember sitting in a hotel with Walsh on the road listening to the cassette and saying "This is great."  Just loved the songs, his voice, the whole live experience was captured really well.  And I had never met Peter, but through mutual friends and connections, when he decided he was going to do this "Guitar Circus" tour, somebody that plays in his band that I had done some fundraisers with before reached out to me and said, "You would be perfect for this."  So it turned out that I had I think six dates that were open on my tour schedule to join Peter.  We had such a blast.  He's such a nice guy, such an English gentleman, an amazing guitar player and we had so much fun playing on stage together, we regretted we didn't have more time to play more together.  But who knows, we talked about writing some stuff together for my next record we're going to try to get him to join us on a couple songs, so you may hear more of the Felder/Frampton guitar work in the future.
H81R:  Why did it take you nearly 30 years to put out your solo album?
DF:  When you're in an organization like The Eagles, there's nothing else you can do besides eat, sleep and breathe Eagles.  You wake up thinking about the tour or writing songs or working in demos or rehearsing or on a plane, that's all you really have time to do.  And after I left  the band in 2001, the one thing I really wanted to do was kind of sort out what had happened in my life, which produced this book called "Heaven and Hell:  My Life With The Eagles," which went onto be a New York Times bestselling book.  While I was writing a lot of the stories, I also have had a studio in my home since 1982, a lot of the experiences that I had, like the separation and divorce from my wife, had a lot of emotion involved with it.  So I'd go into the studio and write songs about those experiences.  The song called "The Grace Of Love" on my new CD is about that experience of breaking up and separation with my wife.  And so it just started coming out of me both in text and music, and finally I wound up with 26 song ideas by the time I finished writing this book and promoting it, and I've had a band of my own for about 10 years now, and I decided that I was  going to take what I thought were the best 15 or 16 songs that I had written and go in the studio and record it.  So that's why it took so long.  There was a lot going on at the time, and I actually made that record in my quote-unquote spare time from being on the road and writing and publishing this book.  There's not a lot of spare time in my day, which is great, because I love to play music and I love being in music business.  That's what started me when I was two years old and really what I still love to do today.  So I enjoy not having a lot of spare time, as long as I'm playing music.
H81R:  Was it difficult to face some of the darker issues in the book?
DF:  No.  I just tried to be as fair and open about it as I could be.  I think a lot of people kind of twist and spin the stories and tales to suit themselves or paint themselves in a better light.  I just wanted to start out being very honest and open about what happened as I had seen it go down.  It never really started out to be a book; it started out to be a series of self-study meditations to try to understand what had happened to me so I could get centered and grounded before moving forward and life.  I carried all this baggage along with me and I wanted to resolve it.  So it unfortunately turned into the process of having to write a book, an autobiography, which actually turned out to be a really interesting experience since I had never written a book before, and I had a great time doing it.  It was a very cathartic experience so I was able to release a lot of feelings that were involved with all those years that I spent in both my marriage and this other marriage called The Eagles.
H81R:  You not only learned slide guitar from Duane Allman, but also gave guitar lessons to Tom Petty.  
DF:  Yeah (laughs).  Gainesville, Fla., was an amazing little town, or Central Florida really, right between the Gulf of Mexico and Daytona Beach, and really right in the middle of nowhere.  And a very unusual number of people came out of that little town and go on to become platinum-selling artists and members of the Rock And Roll Hall of Fame and kind of internationally known musicians.  Stephen Stills and I had our first band together when we were like 14, 15 years old.  Tommy Petty was one of my guitar students in town.  Bernie Leadon moved to Gainesville, who was later one of the founding members of the Eagles; he and I had another band, he was the one that convinced me to move to California.  Duane Allman and Gregg lived at their mother's house in Daytona Beach; we were in battles of the bands and played all of the same fraternities.  We just knew each other.  We were just kids in this small town.  There was no real music school per se, so when somebody knew something, you'd share it with someone else.  If someone knew a song, you'd show somebody else how to play it.  So I was teaching Tom and Duane was teaching me.  We were just kind of sharing the knowledge that we had accumulated.  Unusually, we all went on to be successful.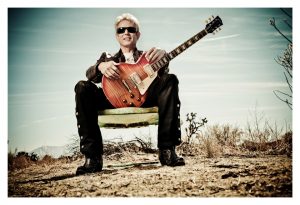 H81R:  Do you still stay in touch with any of those guys?
DF:  Stephen is still a really close friend.  We play golf together, he comes to my son's birthday parties.  I just did a set with Crosby Stills and Nash to raise money for Autism Speaks.  I got a call just when I got home last night from a guy with Tommy's management company about someone wanting to do a write a book on him and they want to interview me so I said I'd be more than happy to that for Tom.  Of course we stay in touch, we were kids that grew up together.
H81R:  Do you have any desire to reconcile with Don Henley and Glen Frey?
DF:  No.  I regretfully have to say I don't.  You know through the separation with my wife of 20 years, there were a few months at the beginning where there was a lot of pain and difficult times.  After three or four months after our separation while we were going through the divorce, we finally said we've known each other 29 years, we've got children together, we're going to have  grandkids together, thousands of friends, we're going to see each other at parties and funerals and weddings and all sorts of stuff.  Let's find a way to share our love together and continue as friends without all that agony and bitterness.  We worked it out.  We talk together quite frequently on the phone.  We just have a really great relationship.  She's involved with somebody else that she's madly in love with, I'm engaged again, and we're still really close.
I regret that no one on the Eagles side of the fence wants to have a relationship with me.  I've reached out numerous times directly and indirectly to try to make amends with everyone and just go on with our separate lives, and the only response I ever get is from their lawyer.
H81R:  Are you able to keep those feelings separate from the music when you play Eagles songs?
DF:  Yeah, absolutely.  The creative process to me is like, if you look at children and they're at play, there's a joyous feeling, and to me that's why I play music, I don't work music.  It's a very joyous experience for me to be able to do that, and I refuse to let what difficult personal conflicts may have happened after that creation of that music get in the way of my joy in playing music.  So I'm very willing and able to separate the two areas of being able to play music that we wrote and played together and recorded together and then the other difficult part of the personalities that are involved.  I try to enjoy what I do at this point in my life and put as many smiles on the faces of the people in the audience but also on my face as well.
H81R:  Do you have plans to record a new album any time soon?
DF:  Absolutely.  Like I said, when I'm home I spend a great deal of my "spare time" in the studio here writing and working on idea.  When I'm on the road I always have a laptop with a song idea I'm writing lyrics for, singing into my iPhone as I'm driving down the freeway here in L.A., melodies or ideas for a chorus or recording guitar licks while I'm watching a television show.  It's always a process of writing and then there's time where I set aside two or three weeks and go in the studio and sort through those ideas to make them into kind of complete recordable songs, that'll probably happen later this fall and I hope to be able to get in  the studio later this year and try to get another record out within the next year.
H81R:  What type of music do you listen to?
DF:  I have a great deal of respect for people that have what I call three talents:  that write, sing and play.  Very few artists today have a really great ability to capture all of those three characters as a musician.  . . .  You have bands today that really don't have a really high degree of musical expertise, in my opinion.  I don't see a lot of great guitar players, I don't see a lot of great keyboard players.  I see people that are able to use ProTools and stuff to make records that sound really good, but their level of musical development is not nearly what used to be going on in the '70s where you had to go in the studio, and everybody had to sing the tune and everybody had to play really well, the songs had to be really strong.  You had to have an abundance of talent.
I admire people even today that have that triple threat.  People like John Mayer, I love John Mayer.  I think he's a great singer, a great writer and a really great guitar player.  Alicia Keys is a great musician, she could sit at a piano by herself, no band, no fancy recording studio, no ProTools, and put goosebumps on your arms from just the way she sings and writes and plays.  To me, that's more valuable than having some band that's been put together  and promoted in the media.  So I listen for artists who have that ability.
H81R:  Do you have any other projects you'd like to talk about?
DF:  I do a lot of charity work.  I [did] a show on Sept. 10 for Tuesday's Children which is an organization that supports all of the children whose parents died in 9-11.  I do a great deal of charity work either through playing shows or playing golf, losing golf.  What spare time I do have I try taking what talents I've got, and if you want to call it what fame I've got over the years, and use it to help people who need it the most, whether it's St. Jude's Children's Hospital or cancer research centers or whatnot.  So I try to use not only my talents for my own promotion but also for the benefit of those that need it the most.