Over jubilant piano, swirling organ, horns and backing vocals, Brother Roy sings of a place that sounds at once real and mythical. He and his crew will find a new life, where they catch their own dinner, drink backwoods moonshine and raise a dozen kids.
It's all part of the utopian setting of "Carolina," the lead single from Brother Roy's upcoming debut album, "Last Man Standing." Its video makes its debut above.
Brother Roy is Roy Williams, the Brooklyn-via-Scranton musician known for playing guitar around New York City and beyond with heavyweights like gypsy jazz guitarist Stephane Wrembel and Telecaster master Jim Campilongo, as well as with his own group, The Human Hands. Williams has recorded and released all-instrumental music, and before that he recorded and performed with the bands And The Moneynotes, and before that, The Minor White.
"Last Man Standing," which will be released sometime this year, "is the pinnacle of what I've been doing," Williams says. And it's hard to argue with him after listening to the record, which is a fully realized distillation of classic influences like The Band, The Beatles, Leon Russell, Dr. John and "Planet Waves"-era Bob Dylan.
Brother Roy will celebrate the release of the "Carolina" single, which is available starting Jan. 25, on Thursday, Feb. 2 at Rockwood Music Hall (196 Allen St., New York, NY). Up next will be the March 1 release of the single "A Man Like Me."
We recently chatted with Williams about the inspiration behind "Last Man Standing," the new Brother Roy tag and how a trip to India made him fall even more deeply in love with music.
On his first solo rock album, with vocals, after previous instrumental releases:
This has been percolating. I really wanted to do a piano record, because my heart and soul is really in rock and pop music. I love doing the instrumental stuff and improvising. But when I made this, I wanted there to be zero possibility (years later) I'd say "Don't check out this first album." I played with The National Reserve for a while, singing harmonies and lead on a tune, but this is definitely my first full album singing since The Minor White. It's like my debut album; at this point, The Minor White stuff doesn't count anyway, and also Kyle Wall was writing the lyrics.
Even though this is a band and the players are all my favorite people in New York and my best friends, it was really from my direction. I did all the lead singing, wrote all the lyrics.
On becoming a lyricist:
Really, what was preventing me from doing this kind of album was the lyrics. Without hesitation, I can say I can sit down at a piano and in five minutes come up with a chord progression and melody I like. The reason the collaboration with Kyle worked so well was because he wrote great lyrics. The lyric thing was always the No. 1 thing that would hold things back for me. It's why I think I gravitate to so much instrumental music and am still pursuing it, because those things come so easy to me. The songs on those instrumental records were written in 20 minutes.
What has set this batch of music aside was the lyrics just started flowing out really fast. I think it was partially due to a confidence thing, because I just realized in the past year or so that I had been telling myself in the past that I'm more of like a working musician; I can write some tunes, but that's not my thing as much, and I think because Mitch my brother (of Heavy Blonde, formerly of And The Moneynotes) is such a great lyricist, he's very creative, having him as an older brother, all the brothers kind of had roles — Kevin and I more like troubadour-style, playing different instruments. But I realized, Wait, if you tell yourself you can't do it, then you can't. If you yell yourself you can, you can. I'd see a guy like Jim Campilongo, who instantly became a hero of mine, and I was making a record with him. Just will things into existence, if you actually focus on them, and I kind of had that same thing with the lyrics.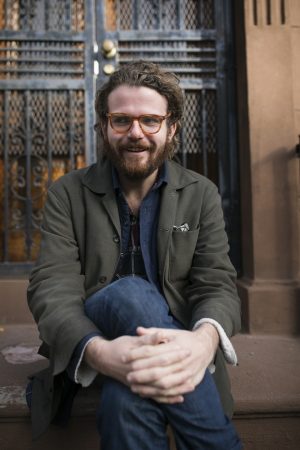 On how a pilgrimage to India changed his musical course:
End of January last year, I went to India with a crew of about 10 musicians, some are my roommates. Basically, we went Beatles-style to an ashram in the middle of the countryside. The majority of the trip, which was close to a month, was spent in an ashram hours away from any town or city in the middle of India, and we spent the entire time playing music. This particular retreat spot is designated for that sort of thing, the arts. Lots of musicians and tabla players, they do these intensive studies where tabla players would go a month and play all day, every day. The food is very simple, but they make your meals, and the place to stay is very, very simple. Because it's an ashram, there are no spices, it's the most simple food you can eat, not like the Indian food we have here. The intention is you're not distracting your mind from anything.
We'd play from 7 a.m. to 10 p.m., then hang out, every single day. I think it cracked my mind in two. I don't how I got more into music, but I did.
On the moniker Brother Roy:
Partially because I'm so ADD, I love playing a lot of different types of music, but that leads to confusion for people coming to see me, because one night they can come and see me play gypsy jazz, or bass in a Merle Haggard cover band. Dave Speranza, who's on the record, told someone he was playing Rockwood with me, and they said, "I know that guy, he sings cowboy songs."
My web designer said, "Roy Williams is tough (online) because you're getting defensive backs in the NFL and the basketball coach from North Carolina, and you're not going to beat them, because they're always going to come up first. I don't know what to tell you, Brother Roy." And everybody calls me that down here. I used to call everyone "Brother"; it sounded like we were in a cult, and everyone started calling me Brother Roy organically. Dave was like, why not just go with Brother Roy? It has way more voodoo than just a first and last name. I got in touch with Setty (Hopkins) who was doing the album art, and he said it's great.
Kyle said oftentimes, since the era of the James Taylor singer-songwriter, if you just have your name it's a little harder to get through, because it instantly gets put aside as coffee shop folk music. I am a singer and a songwriter, but I'm not a singer-songwriter. Guys like Bright Eyes, Father John Misty, use that instead of just using their name. I thought it rang well. And there's definitely some sort of sense of gospel in the music, not in any religious way, but almost that pure rock and roll, which is kind of sacred. The type of sound is just so pure. It worked on so many levels.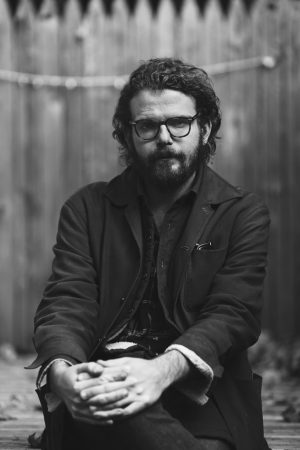 On influences and intentions:
Probably my entire life I could give you this same answer in anything I've done, but The Beatles are huge. The Beatles have been my bible for anything I've done with music. I think specifically with this I was definitely feeling a lot of John Lennon, and then the two eras: Beatles John Lennon and especially '70s John Lennon stuff like a lot of his solo stuff. Tunes (on "Last Man Standing") like "Sunshine Lady" and "Strange World" and a few of them, "Heartbreaker," which also ties directly into that '70s John Lennon thing. Harry Nilsson is unbelievable, one of the great singers of all time. Obviously, things like The Band. So I try to tap into that.
I think instrumentally, I was kind of going for a Leon Russell type of thing with the backup singers, not necessarily two-part harmony, but me singing lead with background, which was influenced by "Concert for Bangladesh," and the core of that was Leon Russell's band.
I want it to come across from the first song that it's seasoned. In a non-egotistical way, I want this to sound like there's no way it can be a debut album. And that comes from not wanting to have any regrets.