As a Muslim-Canadian hip-hop artist whose father was born in India, there was no template for Shah to follow. So he created his own.
"Growing up, I didn't really have those role models," Shah says in a recent interview with Highway 81 Revisited, noting, however, that his father "has sort of a revolutionary history." "It's interesting, because I make music that's driven by art that I would appreciate, and from there, how could it result in people enjoying my art?"
The art Shah speaks of — a series of socially conscious songs and their accompanying high-production-value videos — have certainly found an audience. Despite Shah's status as an independent artist, his profile continues to rise, with the videos, all released this year, drawing 100,000-plus views each on YouTube.
The first song and video in the "Day of Shah" series was "Don't Do It Mandela," released in May. Up next was "Ridin Shotty with God." The latest is "Pay Day 71," which references the fact that women earn only 71 percent of their male counterparts' salaries. The song is out, but the video is forthcoming. (View the trailer below)
While Shah says he is not "a political rapper," social issues are important touchstones in his music. But he picks his punches, using only material he can draw from personally that his audience can also find some connection to. As an example, he said he experienced "a baseline level of discrimination" growing up, explaining that "being at an airport is the brown Muslim version of 'driving while black.'" He notes the political pundit and comedian Bill Maher's question: "Why aren't Muslims speaking out against ISIS?" Retorts Shah: "Well, how many Muslims out there have a voice? There's an example I can rap about."
But the bottom line, he says, is "it makes for a good rap."
"I don't like being preached to, even if it's a rapper I like," he says.
That explains Shah's approach to his lyrical content, and his approach to the music springs from the same philosophy. While there is an entire subgenre of hip-hop known as "desi rap," which is drawn from the South Asian diaspora experience, Shah is not tossing in sounds that reflect his cultural origins just for the hell of it.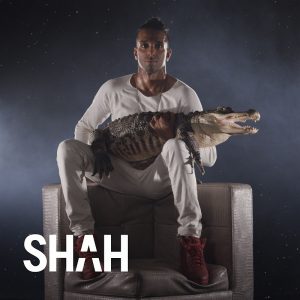 "It's still done in the context of this music being enjoyable and entertaining," he says. "Bringing in your cultural experiences brings in a sort of rewarding component to songwriting, because someone from the minority section of the population that gravitates toward an artist like me, they're going to be more rewarded by hearing references to their own culture that you never get to hear on the radio, that you never hear in hip-hop, in pop culture.
"And similarly, I feel like I'm opening up the ability to talk about little components, these unique aspects, of other cultures confidently and in an entertaining way."
Shah's background and business approach — he is avoiding major record labels, at least for now — might seem to put him at a disadvantage, but the opposite seems to be true. Indeed, while speaking about his single "Don't Do It Mandela," he notes, "a kind of defiance got me where I am."
The Canadian background — Shah bounces between Toronto and New York City — is another unique chapter in his biography, and while the success of the superstar rapper Drake has opened the door slightly, the country is certainly not considered a hip-hop hotbed.
"Unfortunately, for insanely talented Toronto rappers, there's not enough people in Canada to hear about them," says Shah. That said, the somewhat isolated nature of the scene up north "has an impact on the art, a sort of 'I may as well do whatever I want.'"
While he does have some financial backers, Shah's videos look like the type of productions used to promote the household names like Drake, Beyonce and Jay-Z, who are propped up by the billion dollar publicly traded corporations that dominate the music business. For Shah, who is independent by choice, the videos are still a key component of his work.
"I do view myself as a complete, true artist," he shares. "[The videos] are a component of this realm of art that I'm bringing to others. It sounds hyperbolic, but I want the songs to do as much as good as they can in the world."
For more information Shah, visit his official website.