Richard X. Heyman is an industry unto himself, recording most of the instruments on his records and releasing them on his own Lower East Side label, Turn-Up Records, along with his wife, Nancy. And while that DIY work ethic is admirable and valuable, especially in the current climate of the music industry at large, none of that would matter without the songs. Heyman's songs, whether touching on garage rock, blues or punk, are all about melody. There's an inherent catchiness in seemingly all that he puts out, placing him in an exclusive pantheon alongside songsmiths such as Todd Rundgren, Brian Wilson and Paul McCartney, to whom he's drawn comparisons.
Playing drums since he was a 7-year-old in Plainfield, N.J., and later joining garage rock legends The Doughboys, Heyman has since charted a prolific solo career, starting in the late 1980s. Highlights include the albums "Actual Size," "Living Room!!!" and the major label release "Hey Man!," released to great reviews in 1991.
On June 23, Heyman will release "Incognito," his 12th record, a collection of 14 songs in true Heyman power pop tradition that with time might find a rightful spot alongside the previously mentioned standouts. In advance of the album release and a June 25 record release show at Arlene's Grocery (95 Stanton St., New York), we chatted with Heyman via email.
Talking about "Incognito" on your website, you say "there is an inescapable link, an undertone, not only of what was going on in my life, but in the world around me as well." What in particular are you referring to, both personally and in the larger sense?
RXH: These songs were written in 2016 during the nearly year-round contentious election. Plus we were constantly being bombarded with images of violence and  injustice, not only around the world, but right here in the streets of America. There were many nights of heated debate with friends and colleagues from all sides of the social and political spectrum. While I continued with business as usual — writing new  songs, as I had in the past — some of that climate seeped into the soundscape. On the personal side were the same types of things that influenced my lyrics and music from the beginning — love and lost love, the general human condition and societal issues.
Where did you record the album, and with whom? Did you play all the instruments yourself?
RXH: I recorded nearly 30 drum tracks at East Side Sound here on the Lower East Side of NYC. Then those performances were loaded into our Logic Pro X system  at our home studio, The Kit Factory, which also doubles as our bedroom. I played guitar, keyboards and sang most of the backing vocals and of course the lead vocals. I played bass on a few songs, but I opted to have Nancy play her Hofner bass for most of the album. I like the sound she gets using a heavy pick, whereas I play with my fingers. She also sang backing harmonies on a few songs.
"Falling Away," from Richard X. Heyman's 1991′ album "Hey Man!"
How would you compare "Incognito" to your recent releases? Were you looking to continue in a certain direction or try some different things this time around?
RXH: I was simultaneously working on The Doughboys' latest album, so I was trying to write specifically for that kind of garage rock style. They, or we I should say, ended up using six of my songs, so I had a bunch of those tunes to choose from, along with my  more melodic pop. So that made for a different direction. I ventured into a little funk on "Everybody Get Wise," the closing track of the album. I put an old-style intro onto the song "These Troubled Times." And there's a horn section on two songs, "So What" and "Terry Two Timer." Plus we had a cellist and violinist play on the title track and a song dedicated to my ol' reliable guitar, "Miss Shenandoah Martin."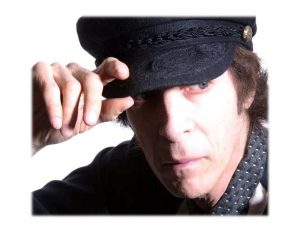 What do you have planned for the album-release show at Arlene's Grocery? How much of the new record will you play, and what else will you play?
RXH: We plan to rock the house! We'll be doing around a half-dozen songs from "Incognito" mixed in with a selection from my previous releases. And if the mood strikes us, some Allan Sherman covers. You never know…
What are your favorite venues to play in the city?
RXH: So many of my favorites are gone. I played CBGB's countless times and even had a residency every Friday when Hilly opened up the space next door. I always enjoy Arlene's Grocery — they have a nice size stage and a good sound system, and they treat the bands well. The Mercury Lounge was another place we played that was always fun. I've done a few gigs at Bowery Electric, including one with The Doughboys backing Mark Lindsey of Paul Revere & The Raiders.
Did starting out on drums influence how you play other instruments? Do you still think like a drummer when you're writing/arranging/etc.?
RXH: I remember hearing as a kid that the piano was a percussion instrument, so I naturally wanted to explore the keyboards. The guitar is a bit percussive in the picking, strumming hand, so yes, I do attack those instruments percussively. That approach definitely affects my writing, but not exclusively. There are times when I play and write in a more genteel style. Then there are the songs I write without an instrument. Sometimes walking down the street or driving. Also on occasion I hear a song in a dream, and if I remember it when I wake up and it's any good, I'll finish it up. I dreamed most of the melody to "Lift," which is on "Incognito."

What instrument(s) do you write on?
RXH: Most of these latest songs were written while noodling on guitar. I got my piano jag out on the "Tiers" album. But I'll hopefully get back to the keys.
What have you been listening to? Are there any newer artists you've been enjoying? 
RXH: I haven't been listening to too much new music. I still listen mostly to the music that influenced and inspired me early on. There is so much high quality rock'n'roll from the pioneers like Chuck Berry, the Everly Brothers, Buddy Holly, Little Richard to the pre-Beatles era Brill Building/Spector and soul/R&B — Sam Cooke, Wilson Pickett, Otis Redding, all the incredible Motown artists and pure blues performers such as Magic Sam, BB, Freddy and Albert. Then the whole folk side spearheaded by Dylan, but also Phil Ochs, Joni Mitchell and of course the British Invasion groups and the American folk rock movement. All through that were the Beach Boys and Brian Wilson's evolution. I love The Band, Jimi Hendrix and Procol Harum. I could go on and on, and I'm sure I've left out many. Just to listen to all that great music would fill the rest of my days. On top of that, I still listen to big band jazz and more modern jazz, Broadway shows and classical. As far as new music, I sometimes will hear a song on WFMU (the free form radio station), and then if it's something I want to seek out, I will try and find it. I do enjoy discovering music I haven't heard  before via YouTube, and I am open to all kinds of genres, everything from obscure Appalachian folk and blues to death metal.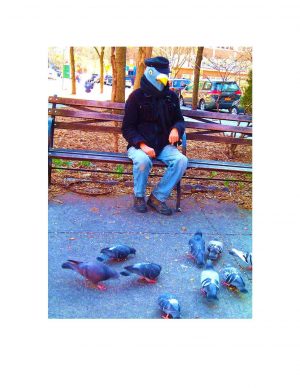 How would you describe your experience as a major label artist? What were the pros and cons of releasing your albums on a major?
RXH: Attaining a major label deal was the dream of every aspiring musician back then. So I was thrilled when A&M wanted to release my first album "Living Room!!" on their Cypress label. Then Warner Brothers bought out my contract and put out my second release, "Hey Man!" on Sire Records. It was all very exciting at first, but then the reality set in. They had bigger fish to fry, and my album fell through the cracks. So I was disillusioned, but Nancy and I started our own independent label, Turn-Up Records, and we've  been putting out all my subsequent stuff (except for my third album "Cornerstone," which was released on Permanent Press Recordings). We don't have the resources of the majors, but we have total freedom to do what we think is best musically and promotionally.
Now with the advent of all the new technology, our new album is immediately available all over the world.
Conversely, it appears that you are selling "Incognito" directly from your website. When did you start doing that? How much work is that for you/do you get any help?
RXH: I'm going to hand that question over to Nancy who handles the business side…
Nancy: We've always sold Richard's albums from his website, aside from the first two major label releases. What is new with this  release is that we decided not to work with a distributor to put it into record stores, because it just isn't how most people get their music anymore. We'd certainly be happy to provide any brick-and-mortar stores that want to carry the album with copies –  please contact us about that if you're interested. It's kind of bittersweet, because one of our favorite pastimes used to be heading over to Tower Records and spending a couple hours browsing through the racks and treating ourselves to a new CD.
The business has obviously changed quite a bit since you started out with The Doughboys. What adjustments have you made to keep your
career going?
RXH: I, as well as The Doughboys, do the best I can to maintain an internet presence – that's a big adjustment. There are more opportunities to submit my music to TV shows and movies, and I've had some luck with that. There are also a lot of internet radio stations that have been supportive and help reach fans in other countries who otherwise wouldn't have heard my music. The main  adjustment now is lugging the oxygen tank to gigs…
"Call Out The Military" from Richard X. Heyman's 1990 album "Living Room!!"
Brian Wilson is a bit of a mysterious figure; what was it like working with him?

RXH: Brian Wilson is certainly an enigma. I don't know him well enough to say what he's really like. It seemed to me to just let the quality of the music speak for itself. And you can't argue with the wealth of beautiful songs he has brought into the world. I recently read his autobiography and learned a lot of things about him and his past that I didn't know. One of the biggest kicks I ever experienced was when we played up at Lincoln Center and after one of the songs, he turned toward me from his piano seat and out of the side of his mouth said "great drumming" — pretty cool!
What's new with The Doughboys?
RXH: The Doughboys have completed their fifth album called "Front Street Rebels," which is a reference to our hometown of Plainfield,
New Jersey. I'm looking forward to performing the new songs live this summer.
Is there anything else you'd like to mention about "Incognito"?
RXH: I think people who are not familiar with my music and who are interested in checking it out should listen to "Incognito."  If they like what they hear, there are plenty more to choose from (most of which are available on my website www.richardxheyman.com).