Mike Mizwinski — the singer, songwriter and guitarist who performs as Miz — opens his soon-to-be-released new studio album, "A Year Ago Today," with an introspective, country-flavored tune called "Being Good At Being Blue."
"It sometimes feels like I was born to lose," Miz sings.
On its surface, it's a sentiment that doesn't make sense.
Miz, 34, has amassed a following in his native Northeastern Pennsylvania thanks to years of virtuoso guitar playing, from early band Morning Pride to his various Miz band lineups to Phish and Grateful Dead tributes and the progressive jazz-fusion group Gongzilla. He's played to thousands at Peach Festival, mere miles from his childhood home. He's shared stages with the likes of Lyle Lovett, Derek Trucks and Jakob Dylan.
With seemingly everything a young professional musician could want, why sing the blues?
"Basically, I was living in this apartment in complete and total darkness," Miz shares, recalling a time just a few years ago when he was holed up in New Jersey near the Holland Tunnel, a time when substance abuse dominated — and could have ended — his life. "I'd come out sometimes to play. I was really depressed and got to a point where it just got so bad, I didn't even want to live anymore."
Before that, he had initially cleaned up when he was 25. And it stuck for five years, he says, until chronic kidney stones led to his abuse of painkillers. While living in Jersey, he was "a total slave to the methadone clinic," all while continuing to use various substances. He's now clean and sober for one and a half years, following treatment at a recovery facility; he later worked as a community manager at another recovery center, White Birch Retreat in Simpson, Pa., helping other folks on their journey to sobriety.
The songs on the new album, out Jan. 26, sprung from the rock-bottom depths to which the songwriter had plummeted and the subsequent comeback, including newfound love. It's a transparent and vulnerable collection of songs, which swing from straight-ahead guitar rock to tender ballads to bluegrass. The first single, "North Jersey Queen," makes its debut via Highway 81 Revisited today.
"Two winters ago, I just decided to completely take some time off for the first time in almost 10 years," says Miz of a "spiritual retreat." "I took the whole fall and winter off. I didn't play at all. And interestingly enough, I didn't really listen to much music. I didn't have a cellphone, I didn't have access to social media for about three months. It was one of those situations where I  wanted to do like a life detox. Like distance myself from technology and the internet and, you know, your CD collection, and I also didn't talk to many people. During that period, I started writing these tunes."
The musicianship that listeners have come to expect from a Miz project are all there on "A Year Ago Today," but fans looking for guitar solo after guitar solo are coming to the wrong place.
"A couple years ago, I really got down to the root of what I wanted to do. I got a notebook and wrote down everything I wanted to do in life, the person I wanted to be and the musician I wanted to be," he explains. "And I realized I'd rather be a songwriter than a guitar player, meaning, I'd rather be a songwriter first and a guitar player second. I feel like there are so many great guitar players out there, and I see these guys and it just boggles my mind. At a certain point, I had to figure out what I wanted to focus on. And I always felt like I had the ability to connect with people."
Miz wrote the material while consciously avoiding his musical influences — "I feel like sometimes if I'm listening to Wilco constantly and then I'm writing tunes, some of those melodies are creeping in," he gives as an example — but there are some nods to his heroes. While Miz finished writing "Heroes" the night Gregg Allman died, it's the song "Sweet Release" that really pays tribute to the Allman Brothers Band, with classic guitar licks, organ and drums. Noting "that's what we were going for," Miz says of the slide-guitar-driven intro, "It sounded so much like the Allman Brothers that I thought maybe this is a little too close."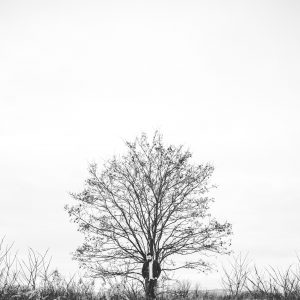 His long-standing affection for the Grateful Dead is also on display, although it will fly under the radar of all but the most diehard of Deadheads: In the lyrics of "North Jersey Queen," Miz references Fennario — a mythical place in "Peggy-O," a traditional ballad covered by the Dead and deployed by Dead lyricist Robert Hunter in the song "Dire Wolf." And, by coincidence, there's a song on "A Year Ago Today" called "I Will Take You Home," which shares the title of a Dead tune but bears no other resemblance. Miz made the mention of Fennario as a wink to his girlfriend, Cassidy (named after a Dead song), "the only other person in their 20s or 30s I know that saw the Grateful Dead."
Miz recorded most of the album at LogicPaws Soundlab, a new studio in a former church in Hawley, Pa., where he co-produced it with Stitch Pugliese, whom, along with drummer Andy Pace (Gary U.S. Bonds, C&C Music Factory), he credits with serving as a sounding board and advice giver. He was joined by members of his current live band — former Cabinet drummer Jami Novak, keyboard player Michael Borowski and Stephen Kurtz — as well as Pace and guests, including Roy Williams, JP Biondo (of the on-hiatus Cabinet), and Christopher Kearney.
Miz and his band will celebrate the release of the album on Friday, Jan. 26, at a familiar venue, the River Street Jazz Cafe in Plains, Pa., just outside of Wilkes-Barre. He promises some special guests, including guitarist Justin Mazer. Other dates include Saturday, Jan. 27 at Ardmore Music Hall and Saturday, Feb. 3 at Rockwood Music Hall on Manhattan's Lower East Side.
You get the feeling, though, that he'll be celebrating more than the record release.
"I really got down to the core of it and what makes me tick," says Miz. "I did some serious soul searching and got really into meditating; I meditate every day. I've been really caring about my body lately and eating really healthy. And I make the time every day to take care of myself."