When bluegrass icon Del McCoury and his sons' five-piece band take the stage at the Weis Center on the campus of Bucknell University Saturday night, 78-year-old Del is going to feel very much at home.
McCoury, a York, Pa., native, who still owns two houses outside that south-central Pennsylvania town, recently recalled living a much different life while working in the logging industry as a young man raising a family in York during the 1960s with wife Jean.
By that time, McCoury was in his 20s and already had established himself as a musician who was very much in demand.
He had played in a band with Bill Monroe, the "Father of Bluegrass," and met and picked with legends-in-the-making like David Grisman and Jerry Garcia.
A banjo man, Monroe discovered McCoury playing the same instrument at bars and clubs on the Washington, D.C., and Baltimore music circuits and convinced him to abandon the banjo for the acoustic guitar to join Monroe's Blue Grass Boys lineup in 1963.
Monroe eventually anointed McCoury his lead vocalist, but that gig was short lived.
Del and Jean decided to put Del's music career on hold while they raised their three children, and they returned home to York.
To this day, McCoury distinctly remembers his bird's-eye view of the prominent, imposing watchtower at the Allenwood penitentiary near Lewisburg .
"I could see the watchtower at the prison from the woods we were working in," McCoury recalled. "We stayed there all winter. It was a big farm. I was working for my wife's uncle. It was a big logging operation.
"We used to come into Lewisburg and eat lunch at a KFC. It was the only place to eat, man. It was either that or bring your own lunch.
"I did that for years and years. We cut timber, and it got shipped to Japan and Holland," added McCoury, who played summer festivals at the time. "It came back to the United States as furniture. (McCoury's wife's uncle) dealt mostly in white oak. And walnut. And ash. We worked in Williamsport, up the (Susquehanna) river, clean down to Harrisburg.
"We moved a lot, and we could move it fast."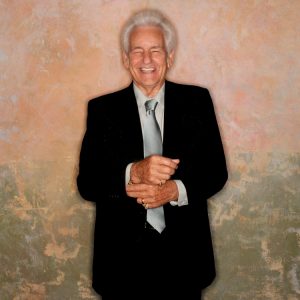 McCoury's parents — Grover Cleveland McCoury and Hazel Hughes McCoury — were originally from Mitchell, N.C., but "migrated" with their family to York for work before World War II, he explained.
"My folks moved to York County before the war started," recalled McCoury, born in 1939 and one of six children. "A lot of other people moved to Baltimore and York for work. The Martin airplane factory was in Baltimore. There was the shipyard and the steel mill."
"My dad had a couple farms. He had one and sold it when he went to work at a defense plant. When the war was over, he bought another farm on the other side of Route 30. He made it a dairy farm. Bought it at a sheriff's sale."
Music was ingrained in the McCoury family while Del was growing up. His mother Hazel played piano, harmonica and guitar and taught guitar to Del's older brother, Grover Cleveland "G.C." McCoury Jr., who died in February at the age of 87.
"He was the oldest. She had time to play at home when he was growing up," Del said. "By the time I came along, she was too busy. I was (child) number four. When I came along, I was named Delano Floyd. I got that name from a president too. My dad must have been a Democrat."
While learning to play guitar from G.C., Del got his musical fix during the 1950s listening to the Grand Ole Opry every Saturday night, he recalled. That's where he first heard Earl Scruggs playing the banjo, and he quickly became smitten with the sound.
"I was too young and didn't have a driver's license to be hanging out with the guys and girls on a Saturday night. But I had a radio I could listen to," McCoury said.
Not surprisingly, family brought McCoury back to music full-time during the early 1980s, but his return was inspired by what he thought at the time was an unlikely source — his then-teenage son Ronnie.
"Ronnie played violin at the orchestra in school. His teacher really bragged on him. Said, he does really well," McCoury recalled. "He was also a great baseball player. He was a pitcher, and he always backed up third and first base because he knew (his teammates) weren't going to catch it.
"We knew sooner or later, there was going to be a (conflict). One time he had a baseball game and missed a concert at school. His teacher was really downhearted. She called us up. Ronnie says, 'You know, I want to quit (music). I don't think I want to do this anymore.
"Then, I took him with me to New York City. It was winter time. Around Christmas. He really wanted to go with me. It was right in the city in a big venue. Bill Monroe was on the show. There was several bluegrass bands. I was booked on it too.
"So, Bill Monroe, he took a liking to Ronnie. He was only 13 or 14 at the time. So (Monroe) put his mandolin in Ronnie's hands and said, 'You play me one.'"
From then on, Ronnie, now 50 years old, wouldn't stop bugging Del about getting back the mandolin that McCoury had given to a friend to play and repair.
Before long, Ronnie was joining McCoury''s band for a European tour as a teenager. Ronnie's younger brother Rob soon joined the party.
"Rob came along about two years later," McCoury recalled. "He first played bass. He's been playing banjo since he's nine. He's 16 by this time. I told him, 'You're going to have to play banjo.' He knew a lot of stuff just from being around me.
"I said, 'If I have to hire another guy, he's gonna have to learn all this stuff.'"
"It's been great," Del said of the decades he's performed in the same band with his sons. "When they were kids, I never dreamed of them playing music, for some reason. I was in a band. I had my own bad in my 30s. I had a lot of instruments at home — mandolins and banjos.
"I'd hear them trying to play something, and I'd say, 'There's a note you're missing there' and leave the room. For teenagers, they played really good."
After Ronnie and Rob, now 46, finished school, the McCourys decided to give music a try full-time and moved to a musical mecca in 1992.
"We got independent," Del said. "We're going to move to Nashville and see what happens. I was already winning awards. We bought a place and said, 'If the band don't work out, we'll move back to our house in Pennsylvania.' That house has been sitting empty 25 years now."
For tickets to Saturday night's Del McCoury band show at Bucknell University's Weis Center, call 570-577-1000 or visit Bucknell's ticket page for the event here.