If you've been to the Briggs Farm Blues Festival, you probably don't need us to convince you to return. From the warm welcome you received when you pulled onto the sprawling festival grounds to the days and nights filled with top-notch blues music to the delectable Southern food, you might be wondering why you ever left. And if you haven't been to the Nescopeck, Pa. event yet, you're in luck, because the 19th annual installment will be held this weekend, July 8, 9 and 10.
There are a truckload of reasons to hit up Briggs, but we'll get you started with a short and snappy list of 10.
The Marcus King Band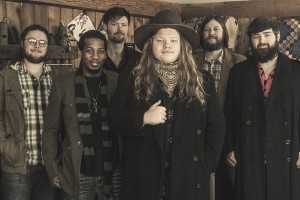 The 19-year-old King, a protege of Warren Haynes, has been rising through the ranks since releasing his debut album, "Soul Insight," on Haynes' Evil Teen Records late last year.  "It seems like the most excitement I'm hearing about is Marcus King," says festival founder Richard Briggs. "We started hearing about him only last year and I was able to get him here. He's going to open up the Main Stage on Friday, and then we're going to keep him here on the Back Porch Stage on Saturday."
Alexis P. Suter live album recording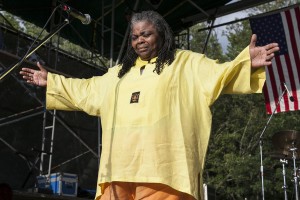 Suter, a long-time Briggs favorite, will close out the new Sunday Gospel Blues portion of the fest with the Ministers of Sound, and the set will be recorded for a live album. It's a tradition that Briggs started last year with the recording of Jimmy "Duck" Holmes' performance. (Holmes, by the way, is back and will play two Back Porch sets this year.)
Devon Allman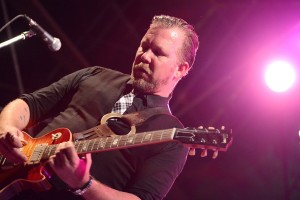 The buzz around the festival grounds Saturday morning last year was Devon Allman's set the previous night. And it didn't stop there. "Throughout the rest of the summer and fall and into the winter, it became apparent people wanted him to come back," Briggs said of the singer and guitarist who is a son of Gregg Allman. "They played Penn's Peak a couple months ago, so we went to see them and the guys said Briggs Farm was the highlight of their tour last summer."
Double the fun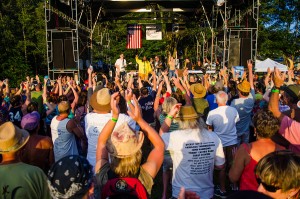 The festival has traditionally been a Friday-and-Saturday deal, but this year there's not only the new Sunday Gospel Blues but also a Thursday arrival option for campers. So you could feasibly spend the majority of four summer days on the farm this week. Sounds good to us. (Oh, and this is not new, but we have no particular spot where it should be included: you can bring your own booze. Try doing that at your local corporate amphitheater.)
Nikki Hill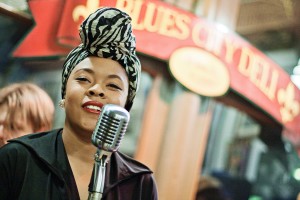 Briggs describes Hill as a "Tina Turner-style" performer with "a lot of energy." She's only been on the national scene for a few years,  but she's drawn raves from the likes of Spin, which noted her "confidently grizzled retro sounds," adding that she's "got too much passion to tidy things up, but she knows exactly what she's doing."
Carolyn Wonderland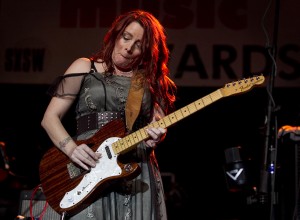 The official bio for the Texan Wonderland is bold enough to liken her to Janis Joplin and Stevie Ray Vaughan. And that's just in the first sentence. Hear for yourself when the singer and guitarist who has toured with Buddy Guy and Johnny Winter makes her Briggs debut.
John Primer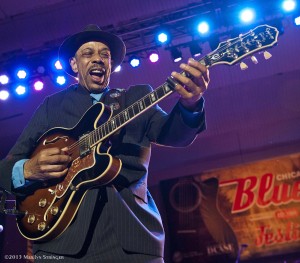 While introducing listeners to hot new artists like King and Hill is part of the Briggs mission, so is booking long-established bluesmen like Primer. The Mississippi-bred Primer cut his teeth in Chicago, where he hooked up with Willie Dixon, Muddy Waters and Magic Slim, playing in all three legends' bands. The two-time Grammy nominee will surely be a highlight for fans of Chicago blues coming to Briggs this year.
Cedric Burnside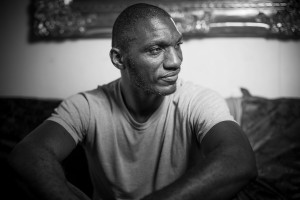 Burnside, the grandson of blues icon R.L. Burnside, is another Grammy nominee who will grace Briggs Farm's Main Stage this weekend. Briggs notes that Cedric started touring the world with R.L. when he was only 8 years old and promises "a tremendous act that has the feel of the Hill Country."
Local flavor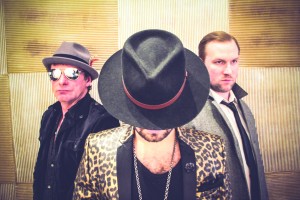 While performers come from all over the country to play Briggs, others have a much shorter trip, as the festival has made it a priority to inject some local artists into the weekend. This year that means fans will be treated to the likes of Dustin Douglas and The Electric Gentlemen and Cabinet's JP Biondo with Roy Williams.
It's a family affair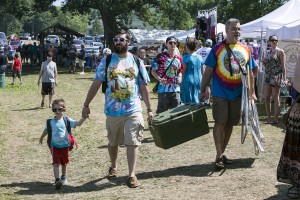 As corny (no pun intended) as it might sound, the family vibe that blankets the farm over the course of the weekend is contagious, and it starts with the staff. Asked how the festival has managed to keep that approach intact despite the festival's continued growth, Briggs offers a simple answer: "It's run by a family, so that's a good start. As it grows, we have over 100 people who work for us and look forward to what they've been doing for years and years. After 19 years, a lot of the same people have been involved, and they like what they're doing."
For more information on the Briggs Farm Blues Festival, including ticket, camping and complete lineup information, visit the official website.