It's late 2014 and the fellows from Until The Ribbon Breaks – Peter Lawrie Winfield, Elliot Wall and James Gordon – are sipping drinks upstairs at the Nancy Whiskey Pub in New York City's Tribeca neighborhood following a photo shoot for "A Lesson Unlearnt," their full-length debut, out this week. We pull up a chair to their table in the crowded space to talk about the making of the album. An obvious but nonetheless smart place to start is that title.
"The whole reason I started this project to begin with when it was kind of just me and this idea, was because I had been producing and writing for other people, and I felt, like, creatively not fulfilled," says Winfield. "I wanted to do something that I got rid of everything I learnt; all my techniques and all my thoughts about what I wanted to hear. So it was about unlearning everything I had done."
Following various singles, and "re-imaginings" (as Winfield puts it) of other artists' work, including Lorde's "Royals," The Weeknd's "Wicked Games," Sam Smith's "Nirvana" and London Grammar's "Sights" and a collaboration with rising hip-hop act Run The Jewels on their song "Job Well Done," Until The Ribbon Breaks has quickly morphed into a solitary project for Winfield into a full-band experience.
Winfield, from Wales, studied film at university, moved to Brooklyn a few years go, then relocated to Los Angeles. The new album was recorded at his studio in Cardiff back in Wales.
"It's been constantly evolving and it still is, how we create," he explains. "Initially it was me and a piano and a sampler. I built a little studio in Cardiff and it was throwing ideas at canvas. Then very quickly I felt there was a limit to what I could achieve quickly, so that's when James came on board."
"And then my involvement, first of all," Gordon says, "was a little bit more technical, additional production and programs and things like that. When the first batch of music was made, when most of the record was finished, it merged into a live band, which was fun, because we had to kind of make the album twice – we had to make it in the studio, get it mastered, mixed, get it kind of signed off, then we had to work out how we're gonna do it live, and that was like a whole other, fun awesome thing, because I'm tech-y and geeky and I love all the toys that we bought to do it. It was a great few weeks we spent doing that."
Or as Wall puts it: "We basically spent six weeks working on how the hell we'd make this album that was made in the studio into a live thing."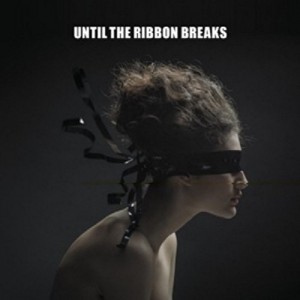 Winfield's cinematic interests and background infuse UTRB's music, which combines elements of electronica, pop and other genres, with depth and dark drama. It's a sound that has led to collaborations with the above-mentioned artists, including Run The Jewels, who appear on the "A Lesson Unlearnt" track "Revolution Indifference."
"I had moved to New York on my own and I was doing a session with a rapper from Brooklyn called Mr. Muthafuckin' eXquire who I was doing beats for, and he asked who my favorite rapper was, and I said El-P, and he said, 'That's weird, he's one of my good friends, I can send him some of your music,' to which I was like, 'Fuck, please do,'" Winfield says. "And at that point it was just the idea of him hearing what I do. And then a couple of months later I had a random email from El-P saying he got this project called Run The Jewels, we got this track that needs a hook, we need it by 5 o'clock tomorrow, and I sent that to him, and then we asked them to collaborate with us to return the favor. But in the interim we had done a couple shows with them and they're just fucking amazing people. Honestly, I mean you meet a lot of great people in this industry, but Killer Mike and El-P are the best."
UTRB – who earned slots on the Coachella bill — kicked off their tour in support of London Grammar on Tuesday, a jaunt that will bring both acts to venues including Terminal 5 in New York on Tuesday, Jan. 27 (the show is sold out) and Philadelphia's Electric Factory on Friday Jan. 30.
"We played a show with (London Grammar) at The Wiltern in Los Angeles," Wall recalls. "One of the things for me about the show was after our set, Dan (Rothman), one of the guys from London Grammar, his face was just like 'wow,' so that's like the ultimate; you know, those guys are smashing it in the U.K. and he genuinely enjoyed the show.
Gordon adds, "I think it's nice to go on tour with someone, because they're English and they're doing really well and making good work, it's nice for us to tour with them and talk to them and share things, because maybe on the Lorde tour, because of her trajectory and kind of the rate of her explosion, it meant she was I guess less accessible." Wall, meanwhile, speaks highly of Lodre's drummer Ben Barter, noting that he "uses kind of the same equipment setup as me on the drums, and Ben spent a lot of time working with me, working on my settings, and I loved it, and I loved how connected he was and interested and wanted to help."
The three lads of UTRB appear well connected, too, as they're taking what was birthed as Winfield's vision and has grown into a collaborative effort.
"Like Pete said, he was the nucleus of the first little chemical reaction or whatever you want to call it of the whole project," Gordon reiterates. "I think it's worth mentioning: that always adds a lot of purity to something, especially at first. I think it's different for different bands, you know like Radiohead, a few albums in then they become this machine where they all know exactly the makeup of the other people in the band and they can get this vibe going. But I think with this project, it was created by Pete, and it was so pure in its infancy in its first form, that it could grow really, really wonderfully and beautifully and organically."
To read our 2013 interview with Peter Lawrie Winfield, click here.