Duane Betts is at home in Jackson, Wyoming, casually chatting about The Allman Betts Band's new album, "Bless Your Heart," a 13-song release that marks a big step in the development of the group since its debut, released just last summer.
"If you're a band, it takes time to gel," says Betts, the son of Allman Brothers Band guitar legend Dickey Betts, "and show a wider spectrum of our influences. I think we accomplished a lot of those things. It's definitely a step up. We just can't wait to play it live."
The group, which also features fellow guitarist-vocalist Devon Allman, who's a son of the late Gregg Allman, and Berry Duane Oakley, the son of late Allmans bassist Berry Oakley, carry a lot of weight in their names. Betts is named after the late Allmans guitarist Duane Allman, Devon's uncle, and the younger Oakley's middle name is a similar tribute.
The legacy of the Allmans is undeniable, but the goal for the band was never to be the Allman Brothers Junior.
"I was just very resistant to doing an Allman Brothers sons thing," Betts says. "I didn't want it to be that."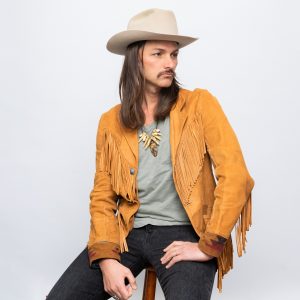 While there are similarities between the two bands, there are also many differences. The opening song on "Bless Your Heart," "Pale Horse Rider," sounds more like My Morning Jacket than the classic Southern group, while the second track, "Carolina Song," would fit nicely on a Lukas Nelson and The Promise of the Real or Black Crowes album. A song like "Ashes of My Lovers" might remind some listeners of Ryan Adams and his old band The Cardinals.
"I like a lot of different bands, and ya know, even stuff that I know that isn't me," Betts says. "I was just talking to someone about Radiohead. They're one of my favorite bands, but I know I'm not going to try to sing like Thom Yorke. That's just not me. I come from a more Americana, roots type of thing, but I think those influences are there."
That said, one song, the 12-minute-long "Savannah's Dream," does have some heavy Allman Brothers vibes. That is not by coincidence.
"Yeah, I didn't really want to try to do something totally different than the story of the lineage of my father's instrumentals," Betts says of the song that could be seen as a worthy heir of his father's epics like "In Memory of Elizabeth Reed." "I kind of had that in mind, so it's kind of an homage in that sense but at the same time there are differences. There are some unique melodies. It's a unique piece. It's definitely reminiscent of those songs, and hopefully somebody likes it."
The Allman Betts band has not played it live yet.
"We're actually going to play it in Pennsylvania," says Betts, who also worked as a touring guitarist with Dawes. "We're really excited to play it live. We haven't really played it much," he adds, noting that the version on the album was on the fourth take.
The band is playing drive-in shows this week, including on Saturday, Sept. 19, at the Circle Drive-in near Scranton.
"I mean, it's been different," Betts says of the drive-in concerts. "I don't want to say it's tough. We're just elated to be playing anywhere on stage for people. So we're super excited to be playing three shows anywhere. We're hyped. We're super stoked about it."
Betts, who grew up on the road with the Allman Brothers, has known Oakley and Devon Allman for decades and lived with Oakley in LA. He speaks glowingly of his bandmates' musicianship when asked to compare his guitar playing to that of Devon Allman, who he met in 1989 on the Allman Brothers' Dreams tour.
"I think Devon's style, he likes a lot of the same people as I do. He has a real intensity and knows how to use the guitar really efficiently and gets his point across pretty quickly to the audience," Betts says. "That's something that some guys that are more technical, they don't have that quality, and he really understands how to use what you've got, where it's appropriate to use different things. He thinks like a producer as far as treating songs.
"Johnny Stachela, our slide player, any slide guitar you hear is Johnny. He's obviously a phenomenal slide player and great player in general, but his slide playing is really phenomenal. There's enough room for all three of us to play.
"I just try to have fun. When I'm playing, I  just want to create melodies on the spot. If I do that, I feel like I'm doing my job. Just give me a canvas, and one night I'll do something completely different, knowing that my goal is to kind of back myself into a corner and try to get out of that corner. Try to be a Houdini and get out of a trap I set for myself. That's when I'm really having fun."